Sale!
Description
Buzz B-Gone's Next-Gen Bug Zapper is On-The-Go Mosquito Protection That Works
Keep Your Loved Ones Bite-Free – Buy Right Now and Save!
There is limited availability and this 50% OFF REGULAR PRICE SALE may be taken down at any moment!
Features That Kill ……. Bugs!
The next-gen Buzz B-Gone has improved upon the previous model in so many ways. They listened to consumer feedback and delivered an even more effective product. This is the bug zapper you've been waiting for!
Attracts and Zaps, Dead!
With purple LEDs to attract bugs and an electric coil to powerfully zap them, you'll rest assured that you and your loved ones can enjoy your summer evenings bug-free!
No harmful chemicals, 100% safe
It uses purple LEDs and an electric coil. Don't worry! No more toxic bug spray with harmful chemicals. This device is safe and totally effective.
Rechargeable and Portable
The Buzz B-Gone Zap conveniently charges by micro USB and is compact enough to take with you anywhere. Spoil yourself with cordless convenience as you enjoy being bug-free on your deck, or at the park, or the beach, or the campground, anywhere!
Stand It or Hang It
Designed with a handy loop, this device can be set upright on a surface like a lamp or hung from nearly anything. There's no need to be without it.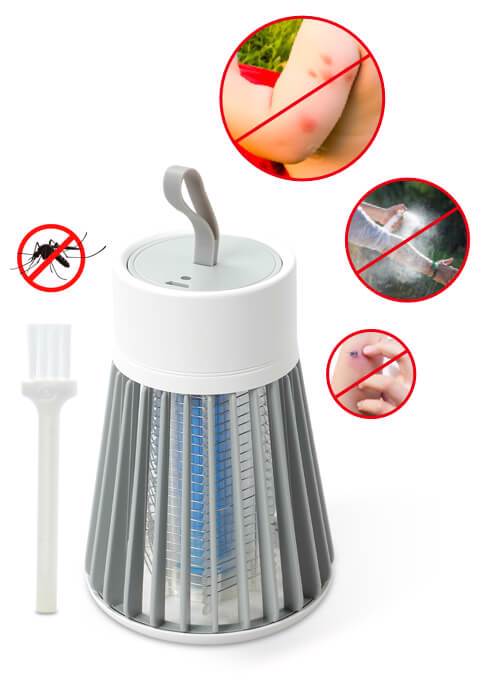 Enjoy Summer Without the Uninvited Pests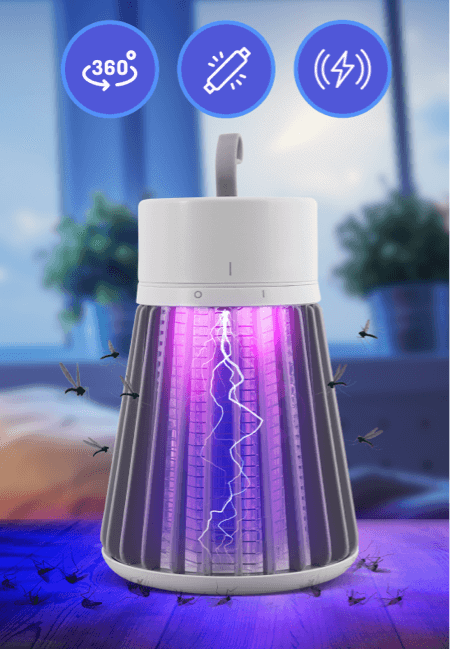 Did you know that mosquitoes are considered the most lethal animal on the planet towards humans. No other animal causes as much sickness and suffering to us as mosquitoes do! They can carry the West Nile virus, Zika virus, malaria, encephalitis, and more. And even though we live in North America, where the risks aren't quite as high, mosquitoes still pose a lot of unwanted risks to us. Just ask anyone who has Skeeter syndrome!
Fortunately, there's Buzz B-Gone Zap. This next-gen mosquito zapper kills effectively and naturally without using harmful chemicals. It's easy to set up and can be used wherever you need relief from mosquitoes! It's no wonder people are calling this device the 'summer saver'!
How to Use the Buzz B-Gone Zap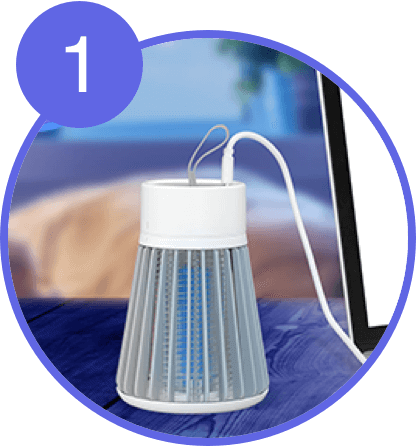 Use the included micro USB cable to charge the Buzz B-Gone Zap. When charging, the LED indicator will turn red, and when the unit is charged it will turn green.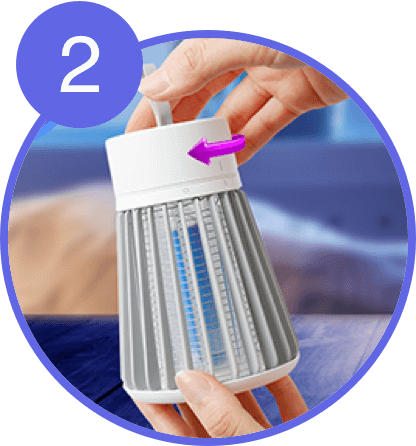 Turn the top rotary switch to turn on the device. You'll hear a 'click' and the purple LEDs will turn on.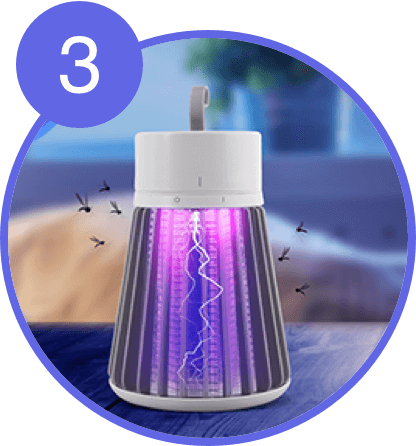 For the best results, place the Buzz B-Gone Zap in the area you wish to use and leave it operating for at least 2 hours. This will rid the area of any mosquitoes and other flying bugs beforehand.
What Our Customers Have to Say About Buzz B-Gone Zap
My dogs love lounging on the deck in the evenings, but the bugs feast on them and they hate it! I put my Buzz B-Gone Zap out with them, and it works like a charm. No more mosquitoes and the pups can lounge in peace.
I knew Buzz B-Gone was the real thing as soon as I read the testimonials. It uses the same tech as the industrial bug zappers in restaurant patios that cost thousands of dollars. We sleep with the windows open, so I installed one in each of our bedrooms. I take one outside if we're having a barbeque, too. It gets rid of ALL the mosquitos, and even draws flies and other bothersome insects, too!
Was really skeptical that this gadget would work, but I must say I'm very pleased with it. It charges quickly and holds a charge all evening. My wife and I can enjoy our backyard drinks without being chased into the house by all the bugs! We're enjoying so much more of our summer now.
Order Today for a Limited Time Discount
Lock In Your Order! These May Not Be Available Again for Months!
Don't let mosquitoes and other annoying bugs make a buffet out of your loved ones! Take them off the menu with this amazingly effective and portable bug zapper. Quantities are limited, so be sure to order your own right away!