Sale!
Description
INFLATE ANYTHING IN MINUTES WITH THE PRESS OF A BUTTON
InflateR is an all-in-one wireless air pump capable of pumping up to 150psi.
USING INFLATER IS SIMPLE AND EASY!
InflateR is an all-in-one tool that can be crucial for emergencies.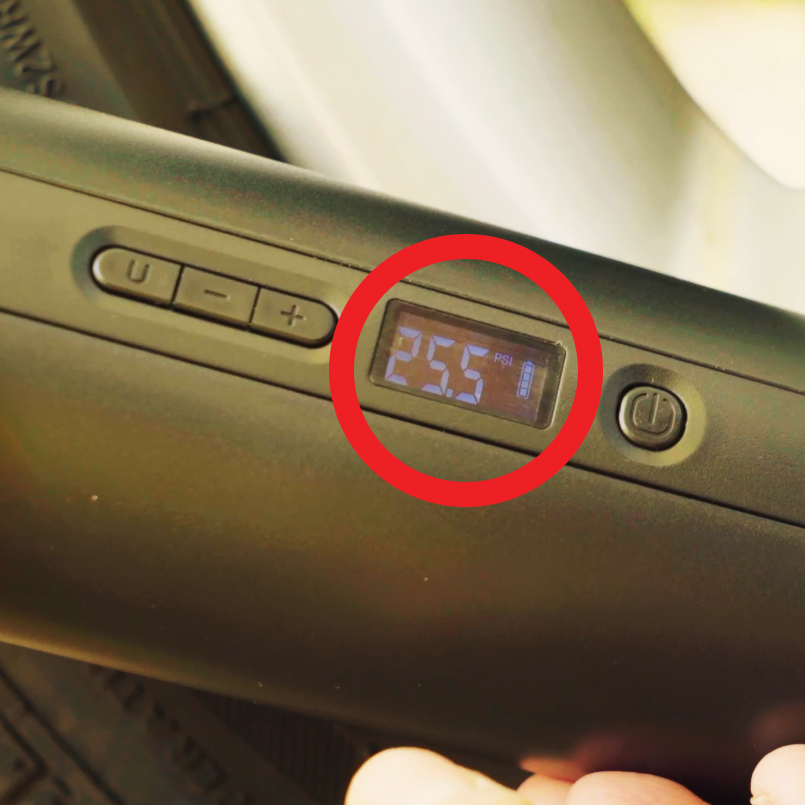 Check PSI
Simply plug the device into your tire or inflatable and the LCD screen will read out your PSI.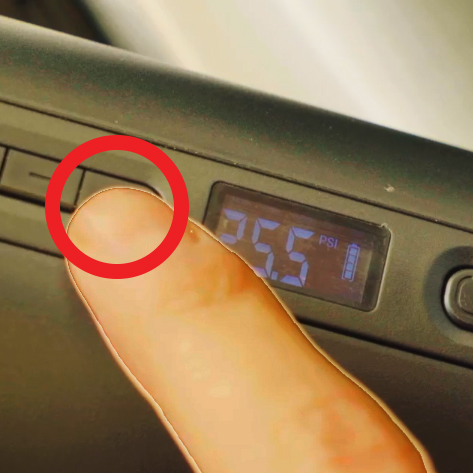 SET PSI
Using the +/- buttons on the InflateR, adjust the PSI to your desired amount.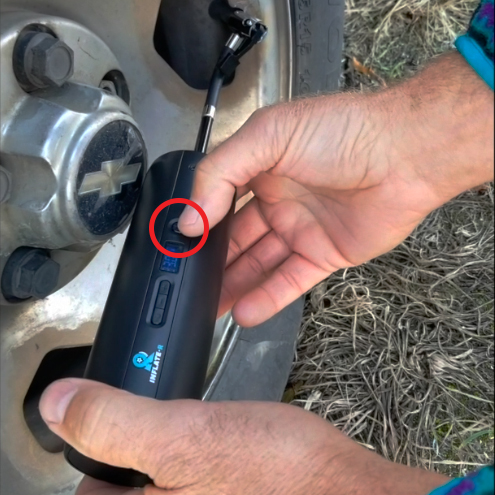 HIT GO!
Simply hit the power button on the device and the InflateR will start. Minutes later, when the set PSI is hit, InflateR will automatically shut off.
HERE'S WHY CUSTOMERS LOVE INFLATER…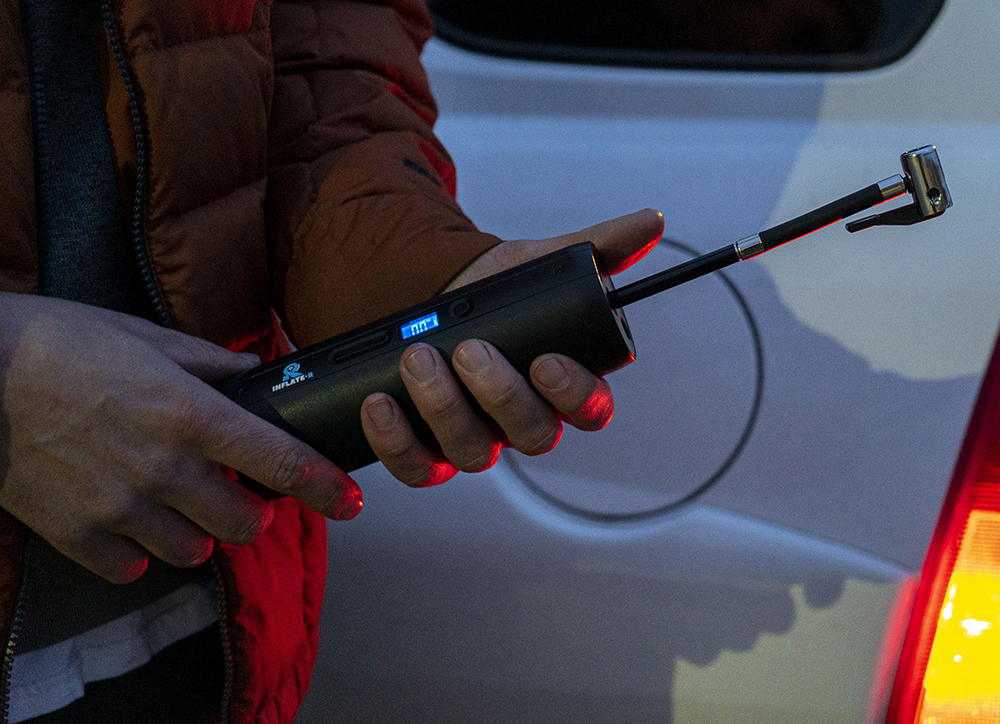 Chris T.
This pump is perfect, it's the tool I never knew existed! I bought 3, one for my car, my wife's car and my daughter's car. One of the most underrated features is the power bank — I use it to charge my phone all the time. I rest easy knowing my family has this in case of emergency.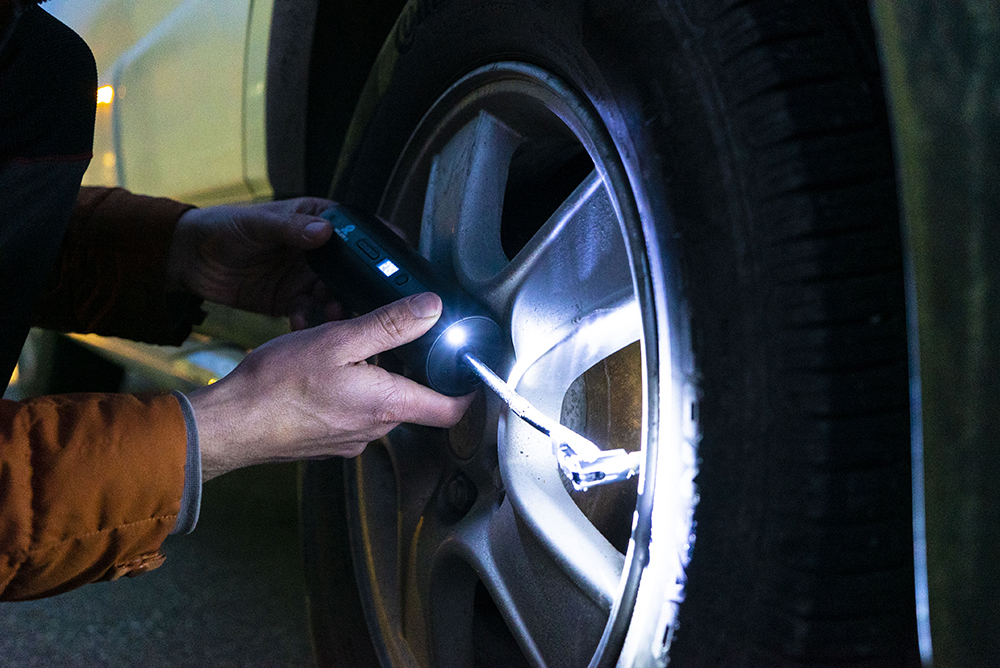 Thomas S.
I'm a mechanic and I love using this pump. Funny enough I was on-call for AAA before and I used this little gadget to help dozens of flat tires. I should buy an extra cause I keep using it for mountain biking and forgetting to put it back in my glove box.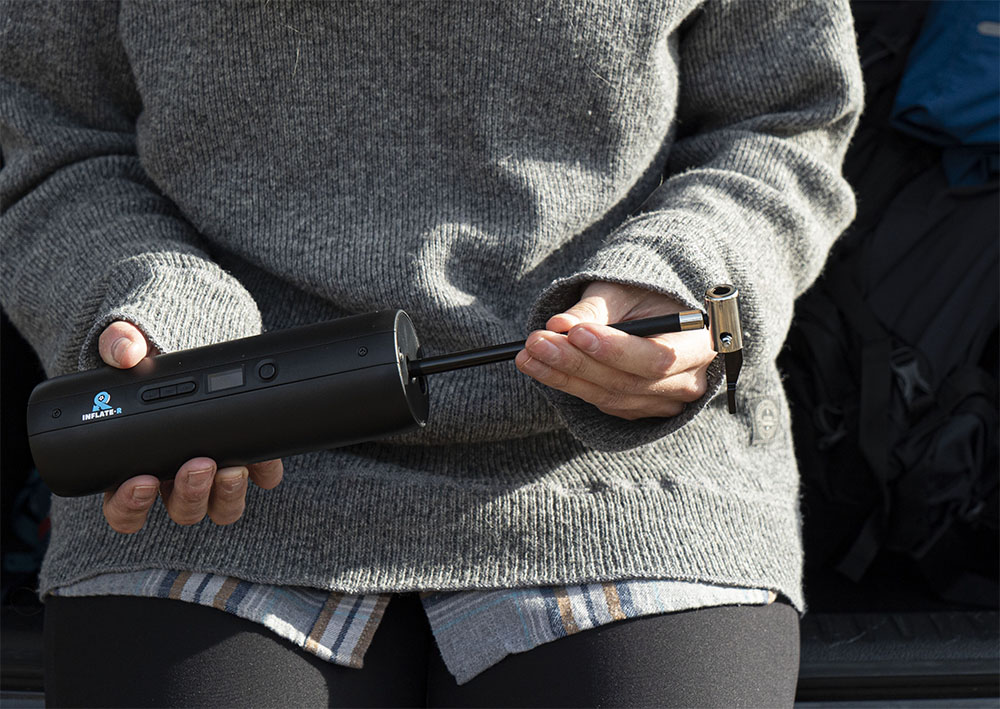 Anna A.
I love that you just set the pressure and hit a button, it makes it so easy. I never liked going to the gas station to pump up tires and I used to always forget to check. Now I do it everyday and it only takes 2 minutes max. Oh and it rocks at blowing up pool floaties in the summer!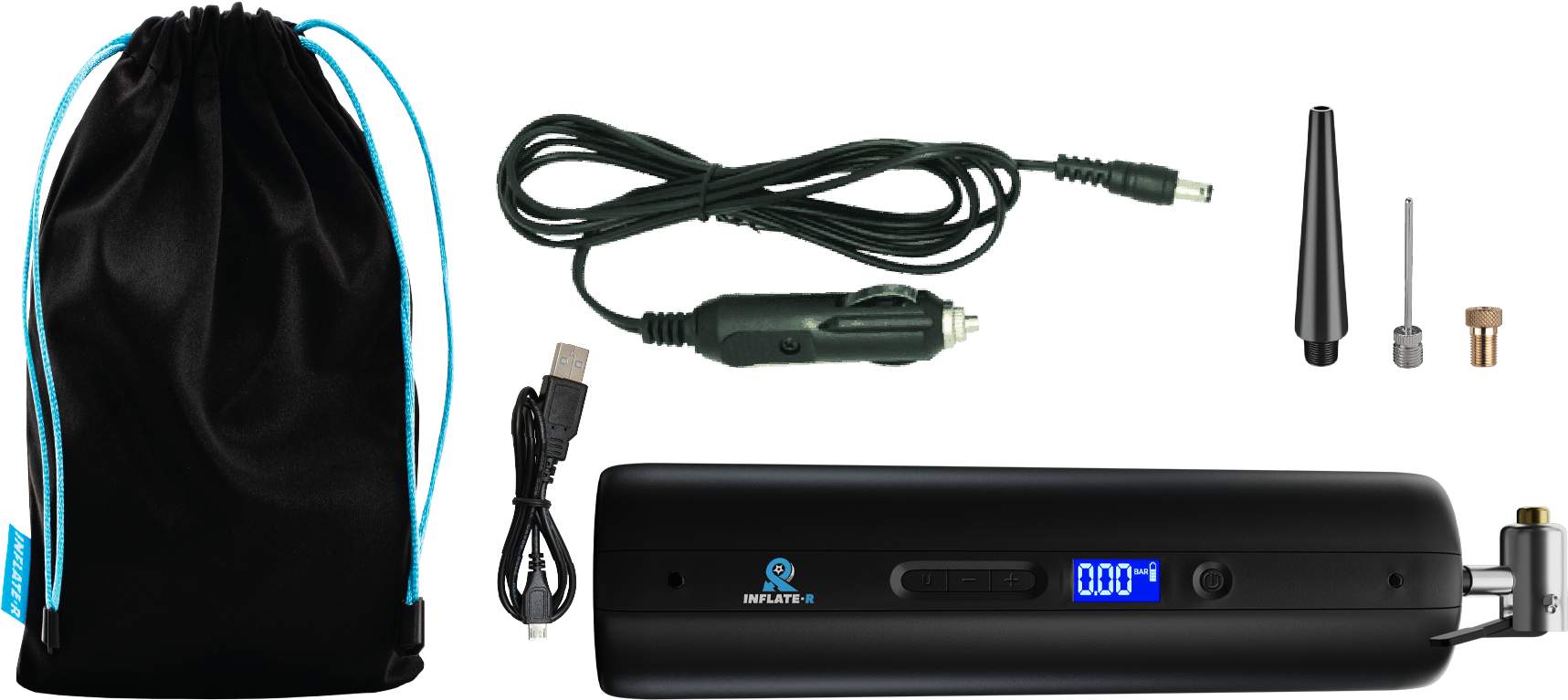 TRY IT AND IF YOU DON'T ABSOLUTELY LOVE INFLATER, NOTIFY US WITHIN 30 DAYS AND WE WILL REFUND YOU YOUR MONEY. IT'S THAT SIMPLE.